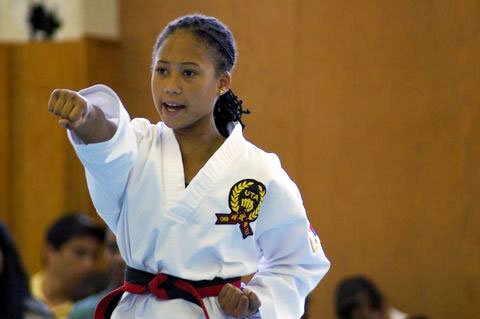 Children's Martial Arts Classes
Our goal is to provide age appropriate Tae Kwon Do lessons, with an emphasis on respect, listening skills, and social skills to help develop well rounded individuals.  All classes are taught by Grand Master Choi and / or her senior instructors. The minimum age for starting Taekwondo at our school is five. Past experiences have shown that most children younger than five do not have long enough attention spans to comprehend or follow instructions well. As a result, they often experience frustration and give up. It is better to wait until the child is old enough to fully benefit from and enjoy the classes rather than to start them too early.
Get Information on our Children's Classes!